2022 Ladies' Day DE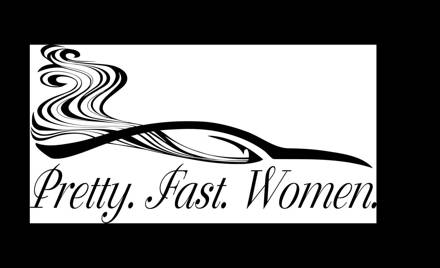 PCA - Rocky Mountain Region
Saturday, August 6, 2022
Colorado State Patrol Track
,
Golden

,

CO
Registration closed August 3, 2022 11:59 PM at 2022-08-03T22:59:00-0700 Registration ends August 3, 2022 11:59 PM at 2022-08-03T22:59:00-0700 Registration opens June 6, 2022 8:00 AM at 2022-06-06T07:00:00-0700 Registration runs from June 6, 2022 8:00 AM to August 3, 2022 11:59 PM

Ladies' Day DE
Saturday, August 6, 2022
Ladies, registration opens on June 6th for the event planned just for you! RMR-PCA and our sponsors Poudre Sports Car, Denver Auto Shield, Dr. Lisa Hunsicker of Revalla Plastic Surgery and Medical Aesthetics, and Live West Realty are pleased to announce our Ladies-Only High Performance Driver Education event at the Colorado State Patrol (CSP) Track in Golden, Colorado. This is the largest women-only track event in the nation!
All ladies welcome! "First-timers" are welcomed and encouraged! In fact, each year nearly half of our drivers have never been on a track before. Additionally, whether this is your first time on the track or you have years of experience, we have a run group to match your skills.
The event is open to all women and all makes of cars (see Important Notice below). Convertibles must have roll-over protection. SUVs must be German manufacturers. If you are unsure, contact our CDIs and they will make the final determination.
Registration opens on Monday, June 6th and closes on Monday, August 1st, 2022. You must be registered by August 2nd in order to participate.
This event is limited to 65 drivers. This is a very popular event and we encourage you to register quickly before it sells out!
Important Notice: Due to space constraints at the CSP track, attendance will be limited this year. Preference will be given to Porsche Club of America (PCA) members. Interested non-PCA members should still sign up as soon as possible. Any remaining slots will be released to non-PCA members on July 15th in order of registration.
Cost is $115 per driver, which includes a fun-filled day of driving, instruction, catered lunch, and a goodie bag. Additional lunches for your friends and family can be purchased when registering for an additional $12 per lunch. There are no concessions available at the track, so please plan accordingly with snacks and sports drinks, etc. We will provide cold water. Bring your own chair, as there will be limited space under the tent.
Sunday we are also conducting another Drivers Education event, named Track 101 DE, also for new and intermediate drivers, at the same location. We are offering Ladies' Day drivers a $35 discount on that event when they register for both the Saturday Ladies' Day and the Sunday Track 101 DE event. You must register to drive on Motorsportreg.com for the Track 101 DE to claim the discount.
Please be aware that due to the layout of this track, you will not be able to enter or leave while the track is in use. Coming and going will only be available at the start of the day, during lunch, and after the event. A schedule will be provided closer to the event.
You must wear cotton shirts, cotton pants or shorts, and closed-toe shoes when driving. Because of Covid restrictions, we will have limited chairs in the common area. Please bring your own chairs. Bring or borrow a helmet (Snell Rated 2015 or newer). There will be a few loaner helmets available. Also, cars must pass a technical inspection. We highly recommend you have your car pre-teched during the arranged tech inspection sessions. This free tech inspection helps catch potential problems in plenty of time for them to be corrected before your track day.
You will need to have your BRAKE FLUID CHANGED within one year of the August 6 event and ready for pre-tech inspection. Every year we have disappointed ladies because lack of brake fluid changes lead to pre-tech failures and cancellations.

Please DO NOT bring POP UPS! No matter how secure you think they will be, there are MANY cases where the wind kicks up gusts that send pop-ups flying...and in many cases can injure people and have damage vehicles.

Helmets: If you are new and do not have a helmet for this event, we will arrange to have loaner helmets at the event. If you already have a helmet, not that the expiration will be checked at pre-tech and at registration (they will need to be Snell rated 2015 or 2020) the day of the event. NO "half helmets" (motorcycle type), but open face helmets are okay. SNELL or M only. If you plan on using a loaner helmet, we suggest bringing your own helmet head sock. Know that we ALL will have helmet hair, it's part of the experience!

NO PETS are allowed at the Colorado State Patrol Track. It is a dangerous place for them...very hot and a lot of rattlesnakes.

All cars must have a passenger seat with equivalent restraint because of driver needed instruction.

On-Site Tires will be at the track so if you have tire issues or need extra air, they will be there for you!

Lunch time charity rides will take place with a $20 donation per car (suggested) Charity funds will go to the important work of the Colorado State Patrol Family Foundation.
Orientation meeting via Zoom: We will be having a highly recommended orientation meeting for first-time attendees via Zoom on wednesday, July 20th. What to expect, including what to bring, why attend a pre-tech session, instruction and more will all be covered. (Returning attendees are welcome to attend for a refresher on procedures.)
Meeting date and time: July 20th, 2022 from 7:00 to 8:30 PM. Register at: https://us02web.zoom.us/meeting/register/tZUvfuGvrDgpHdaZmHJa0z4P2IBJqOds1Q8n
This Event will be using Deferred Billing. If you are paying with a credit card, it will not be charged until Wednesday, August 3, 2022.
You must be 18 or older with a valid driver's license to participate in this event. Your driver's license will be checked at event check in.
Two (2) driver shared cars will be placed in run groups appropriate for the event.
We'll use the Speed Waiver electronic system for our insurance waiver. Please click on https://pcarockymtn.speedwaiver.com/hrrpe. enter your smartphone number, take a picture, then sign the forms. You must present your Speed Waiver photo for entry onto the track.
The charity for Ladies' Day is the Colorado State Patrol Family Foundation. The foundation supports the families of State Troopers killed in the line of duty.
Event chairs:Cherie Talbert cherietalbert@outlook.com and Jennifer Taylor, jltaylor@anogenex.com
Chief Driving Instructors:Vicki Earnshaw vicklm@aol.com and Scott Henderson sshjd@aol.com (CDIs can answer any questions about registration confirmation, cars, run group assignments).
Registrar: Bill Allen wfa08@yahoo.com
Ladies Day T-shirts are available! We will have an updated design for 2022 at https://dodgingcones.com/collections/2022prettyfastwomen. PLEASE NOTE: these shirts run SMALL! Carefully check the measurements provided on the site before ordering. The material is lightweight cotton.
Ladies' Day needs volunteers too! For example, your guest may enjoy working at a corner and watching the action. Volunteers can register through motorsportreg.com. (Look for the Ladies' Day Volunteer listing.)
Event Date: Saturday, August 6, 2022
Event Location: Colorado State Patrol Track in Golden
Event Registration Fee: $115 (includes lunch and goodie bag) Want to double your fun? Then register for both Ladies' Day AND Track 101 DE on Sunday, August 8th for only $195, a $35 discount for both days.
Gates open at 7:00 AM. Event Check-In: 7:30 to 8:30. PLAN TO ARRIVE EARLY! Check-in CLOSES at 8:30. Mandatory driver's meeting at 8:30.
In order to participate you will need to have your car inspected by a qualified technician. RMR will be providing no-charge pre-tech inspections on Wednesday, July 27, 2022 at the following locations:

Poudre Sports Car
5806 S College Ave, Fort Collins 80525
970.229-0990
5:30 PM - 7:00 PM
John's Auto Care
1900 55th St, Boulder, CO 80301
303-442-2932
5:30 PM - 7:00 PM
Prestige Imports
9201 West Colfax Ave., Lakewood 80215
303.238.8101
6:00 PM - 7:00 PM
Blue Chip
3935 S Kalamath Street, Englewood, CO 80110
6:00 PM - 7:00 PM
Paul's house
6464 E Ida Ave., Greenwood Village, CO 80111
6:00 PM - 7:00 PM
SimplyEuro Auto Repair
7520 Village Square Dr., Castle Rock, CO 80108
6:00 PM - 7:00 PM
Big Mission Motorsports
579 County Line Rd, Palmer Lake, CO 80133
719-375-1527
By appointment: M-F, 9-5 (anytime, up to 4 weeks before DE)

Tech inspection forms are downloadable at: http://rmr.pca.org/ under the Files and Forms tab. Please bring your form to pre-tech with the information at the top of the page filled out.

AGAIN, please note: your car's brake fluid must have been changed within one year of this event. We can't emphasize this enough as a safety measure.
Helmets: SA2015, or SA2020 ratings are mandatory. We also allow the Snell "M" rated motorcycle helmets of the same years, M2015, M2020. Please bring your helmet to pre-tech for certification. (A small number of loaner helmets will be available at the track.)
The following information applies ONLY to racecars and those cars with racing seats with harnesses: If you have added a racing-type seat in order to use a 5-point, 6-point or 7-point harness (which must be replaced every two years or every five years depending on whether they are SFI certified or FIA certified belts, respectively), you must also have and use an approved Head and Neck Restraint device. Further, if there is to be a passenger (e.g. instructor), same must be provided and used by the right-seater. More information at: https://www.pca.org/drivers-education-minimum-standards
This Event will be using Deferred Billing, if you are paying with a credit card it will not be charged until Wednesday, August 3, 2022.
Date:
Gates open at 7:00
Registration: 7:30-8:30. Please register BEFORE the drivers' meeting.
Mandatory all drivers' meeting at 8:30 AM,(each day). Green run group drivers' meeting following the all drivers' meeting, in the Classroom.
Location: Colorado State Patrol Track
Event Registration fees:
Saturday, per driver: $115.00
Saturday and Sunday (DE 101) $195.00, a $35.00 savings.
Event Chairs: Cherie Talbert, cherietalbert@outlook.com and Jennifer Taylor, jltaylor@anogenex.com.
Chief Driving Instructors: Vicki Earnshaw: vicklm@aol.com and Scott Henderson: sshjd@aol.com (CDIs can answer any questions about registration confirmation, cars, run group assignments, instructor assignments).
Registrar: Bill Allen wfa08@yahoo.com