WICKED FAST HPDE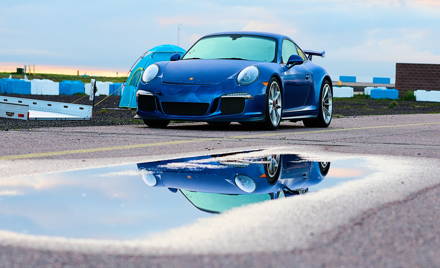 PCA - Rocky Mountain Region
Saturday, Oct 7 — Sunday, Oct 8, 2023
High Plains Raceway
,
Deer Trail

,

CO
Registration closed October 2, 2023 9:44 AM at 2023-10-02T08:44:00-0700 Registration ends October 2, 2023 9:44 AM at 2023-10-02T08:44:00-0700 Registration opens September 1, 2023 9:11 AM at 2023-09-01T08:11:00-0700 Registration runs from September 1, 2023 9:11 AM to October 2, 2023 9:44 AM
WICKED FAST
PCA/RMR HPDE event at High Plains Raceway
OCTOBER 7th & 8th 2023
Registration is Closed to all except INSTRUCTORS
Instructors contact the Registrar (Tim Berg tberggt3@gmail.com)
Registration is open for this great event. Join us for PCA/RMR's 7th HPDE event of the year at High Plains Raceway. With air temperatures low and a seasons' worth of practice under your belt, come set your Wicket Fast PR's at our final HPDE of the season. Join in all the October fun- spending time with friends in the paddock (the most enjoyable temperatures of the year) and zooming on your Porsche brooms around the track. Of course, there will be treats and probably some tricks. As usual, RMR's fantastic team of instructors will be available for drivers who need them. Register Early!!
We are excited to support our charity for this event: Hands of the Carpenter. Hands provides services for single moms related to automobile placement, repair and maintenance in an effort to relieve the enormous financial burden and related distress that automobile repair puts on this population and their opportunity for economic self sufficiency. You can donate as much as you would like during registration, AND...There will be lunchtime charity rides at a cost of $20 per vehicle. You can drive any roadworthy vehicle at highway speeds, and you can take as many passengers as you have seatbelts, no helmet required. The proceeds will benefit the event's charity the Hands of the Carpenter.
There will be a Saturday night group dinner available for an additional cost of $25/person. You can select this dinner option when you register
Lunches will be provided for volunteers and instructors.
There will be beer-30 on both Saturday and Sunday, and the club provides water during the day to help keep you hydrated.
This Event will be using Deferred Billing, your credit card will not be charged until Wednesday, October 4th.
Dates: Gates open by 6:30 am Thursday October 5th, before the event and remain open 24hrs/day until after the event ends on Sunday (the paddock is closed Sunday night). HPR offers open lapping Thursday 8 AM- 3 PM and Friday 8AM - 5PM. You can register for this on MotorsportReg.com. The open lapping days are a separate charge from the HPDE event.
Check-in: 7:00 AM -- 7:55 AM Saturday and Sunday Please check-in before the mandatory 8:00 AM drivers' meeting.
Drivers' meeting: Starts at 8:00 AM (each day) in the Pavilion. Green run group drivers' meeting following the all drivers' meeting, (each day) is held in the Classroom.
Date: October 7th & 8th, 2023
Location: High Plains Raceway, 17 miles east of Byers on US-36
Event Registration Fees:
Single Day: $235 per driver
Both Days: $375 per driver
Event Chair: Jeff Robins (jlrobins4@comcast.net) and Stacy Benjatka-Robins (slbrobins@comcast.net )
Lead Chief Driving Instructor: Brian Bobich (snobdr82@aol.com) Co-Chief Driving Instructor: Daniel Hartmann (danhartmanngt4@gmail.com)
Registrar: Tim Berg (tberggt3@gmail.com)
Any of these individuals can answer general questions about the event.
The CDI team will answer questions about confirmation to participate, Run group, and instructor assignments.
Registration questions - ask the Registrar
All other questions - ask the Registrar